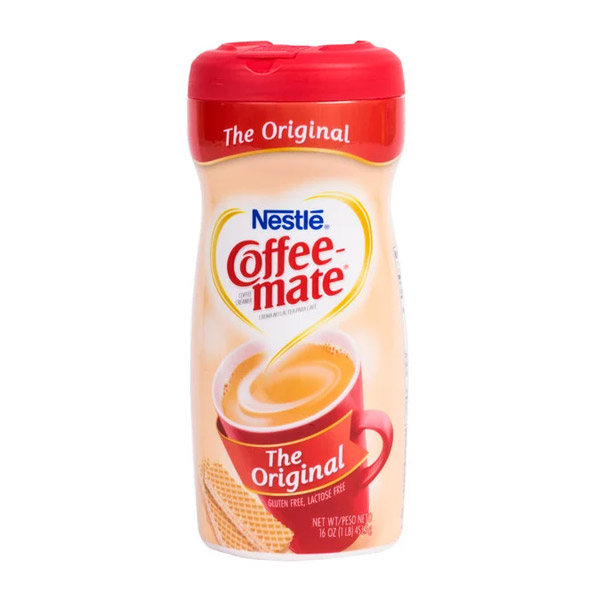 Nestle Coffee-Mate Original
This 15 oz. shaker-style canister is convenient and hygienic, making it easy to sprinkle creamer into your piping hot drinks. The powder creamer sweetens any cup of coffee with an original, rich and deliciously creamy flavor, and it dissolves quickly without diluting or cooling the coffee.
Coffee-Mate Quality
For over 50 years, Nestle Coffee-Mate has been dedicated to crafting flavors to please any palette and transform mornings! Their diverse offerings include something for everyone: from their wide variety of flavors to their dairy-, gluten-, sugar-, and fat-free creamers, they have products that are sure to meet the needs of your diverse customer base. Coffee-Mate remains committed to innovation while continuing to offer the classic flavors that Americans have loved for generations.
No Refrigeration Required
Since this creamer doesn't require refrigeration, it has a long shelf life and reduces costs due to spoilage. It's perfect for busy coffee shops, restaurants, and offices brewing coffee in high-volume!
Canister Style
This coffee creamer is packaged in a shaker-style canister, making it easy to use and store. The canister packaging also reduces waste from individual creamer packets.