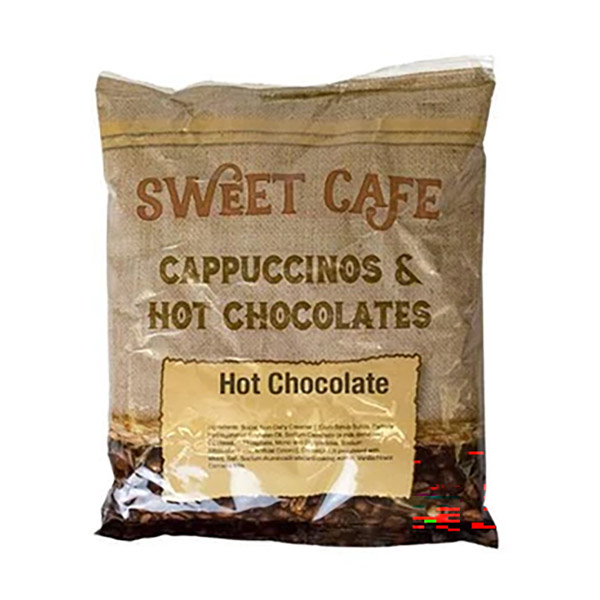 Sweet Cafe Hot Chocolate 2 lb. Bag (Formerly Miss Ellie's)
6 Packages in a Case. Sweet Cafe Hot Chocolate Beverage Mix
Sweet Cafe Hot Chocolate is made with the highest quality ingredients to guarantee superb taste and customers coming back for more. Blended with 100% Colombian coffee, creamer and non-fat milk, our Hot Chocolate has a superior flavor and works with all types of hot beverage equipment.
Sweet Cafe Hot Chocolate.
Excellent taste and an abundance of froth with sweet flavor and a pleasant aroma.
Each pillow pack contains 2 pounds of instant Hot Chocolate mix with case options available.
Used in Convenience Stores for cappuccino and hot cocoa dispensers.
Mix with hot water for the perfect Hot Chocolate drink.
Each bag yields approximately 32 8 ounce cups of cappuccino.